FUNCTIONAL ELEGANCE WITH GRANITE, SLATE AND COBBLE STONE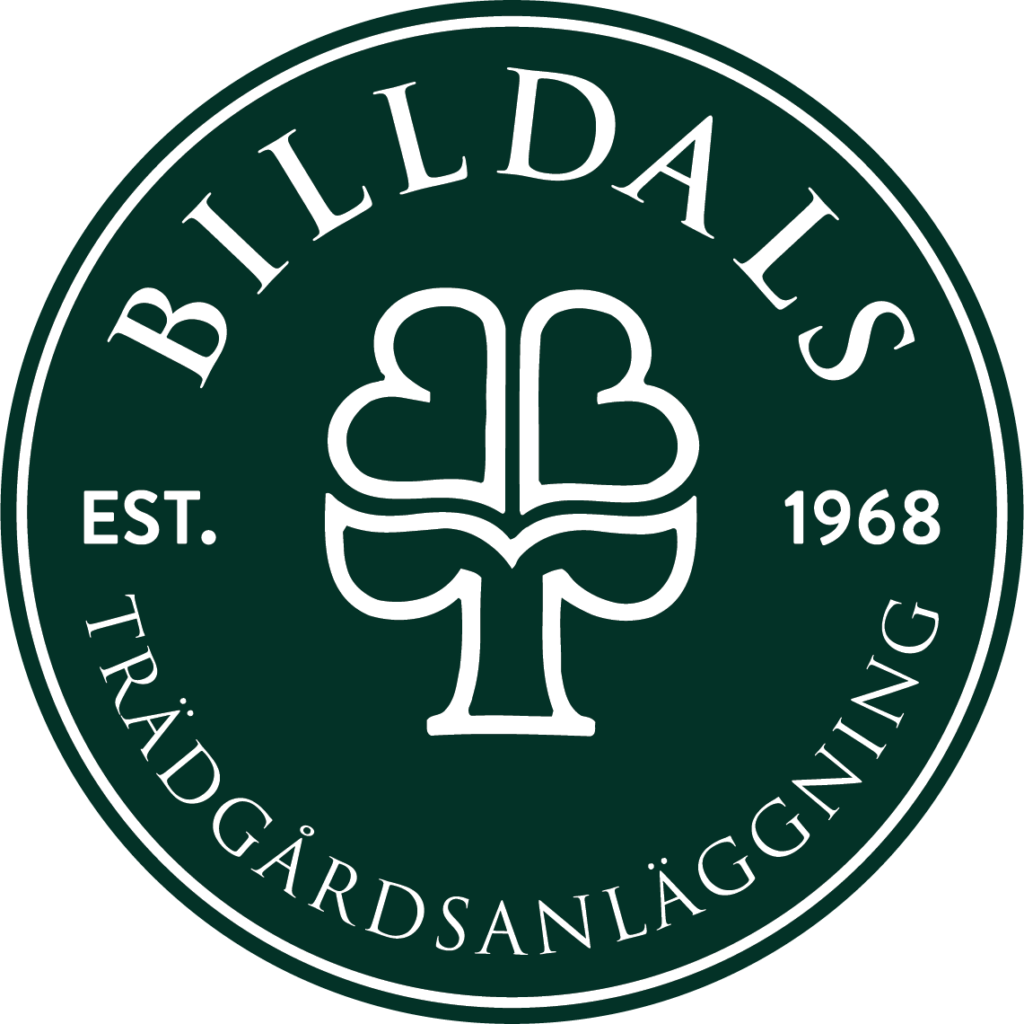 FUNCTIONAL ELEGANCE WITH GRANITE, SLATE AND COBBLE STONE
PROJECT: 8
CLOSING DATE: 2020
MAIN MATERIALS USED: Granite, Slate, Cobblestone
DESCRIPTION: We Create Functional Elegance with Granite, Slate and Cobblestone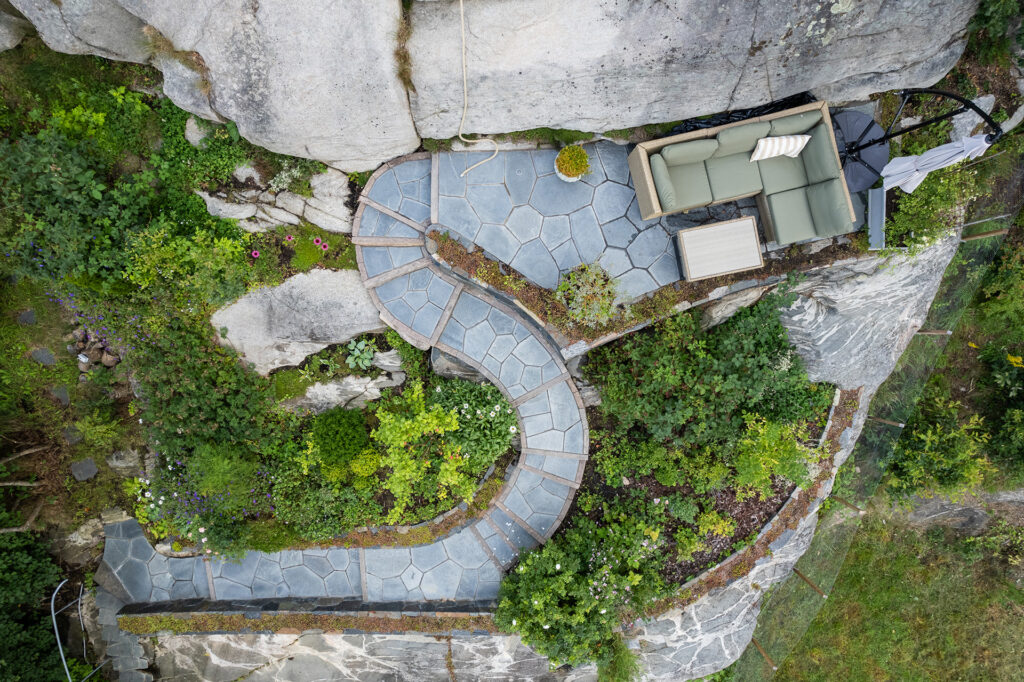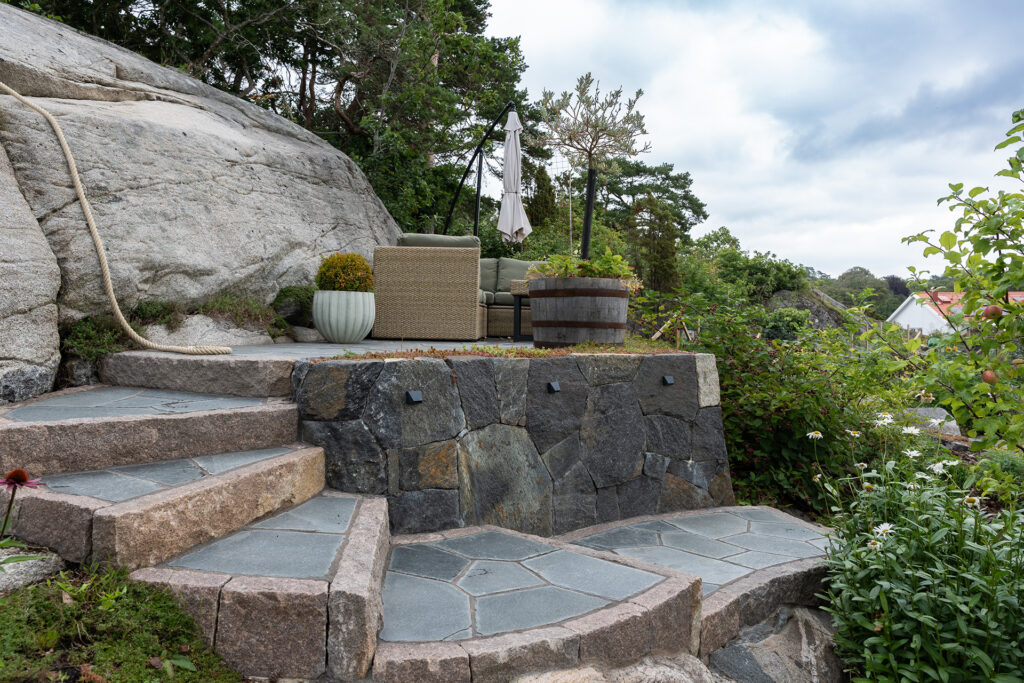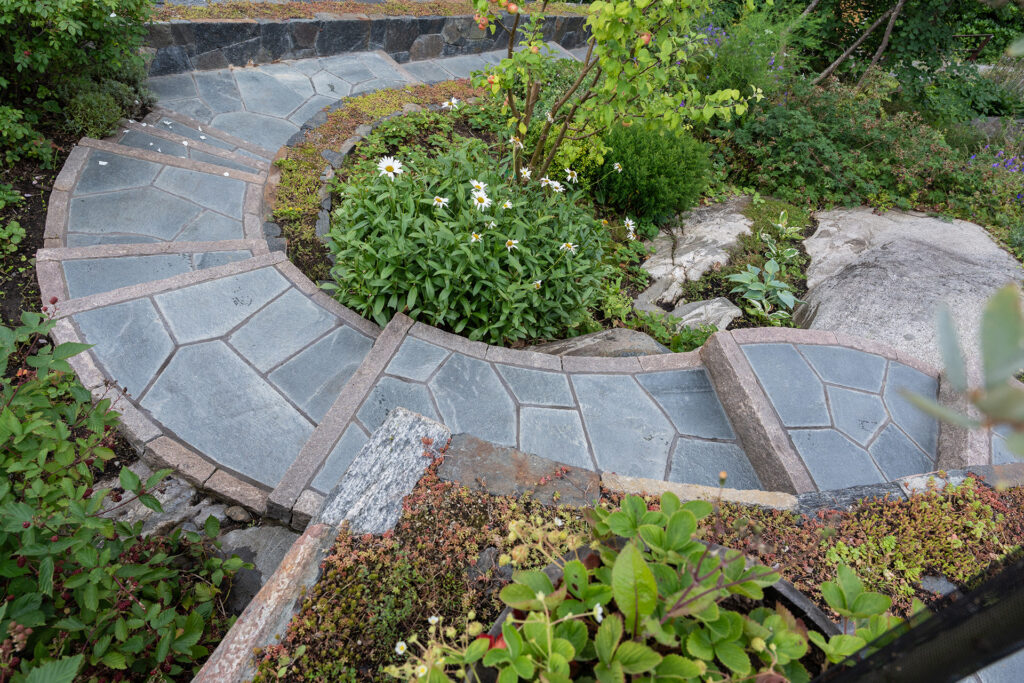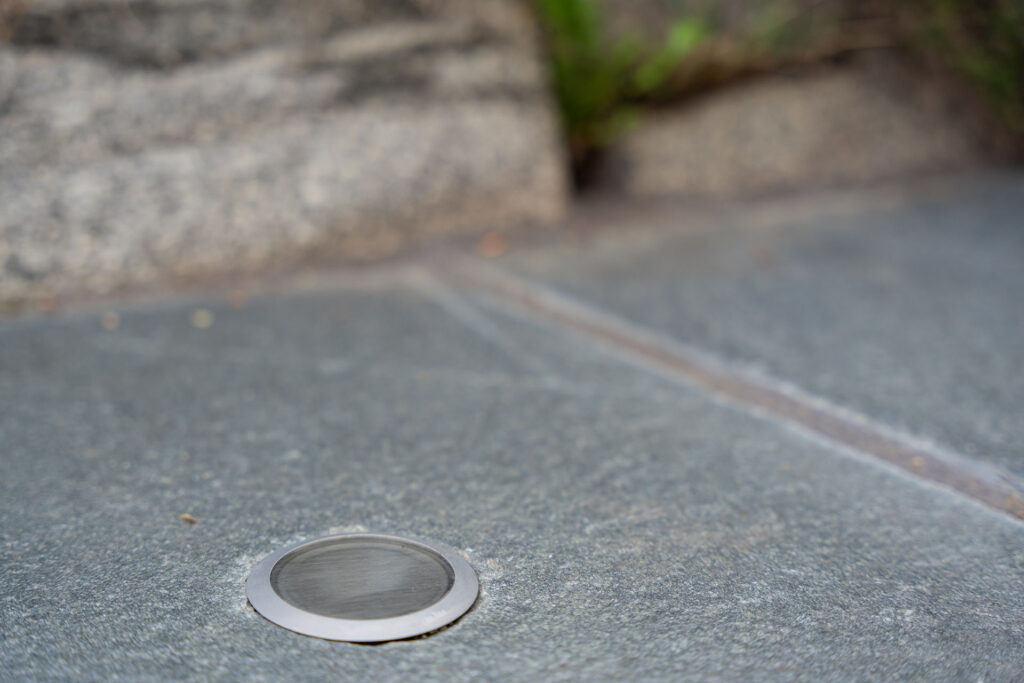 Master of the Landscape: A Winding Journey
Description: Completed in 2020, Project 8 presented us with a unique challenge: to design a functional and elegant landscape arrangement. With creative ingenuity and a mix of natural materials, we transformed this property into a captivating oasis.
Winding Path: Our design began with the creation of a winding path that gracefully meanders up the mountain, providing both accessibility and visual curiosity. The inclusion of carefully designed stairs enhances the functionality of the path and adds a touch of charm.
The Top Oasis: At the highest point of the property, we revealed an exquisite outdoor entertaining area that offers clients a tranquil place to relax. From this vantage point one can enjoy garden views and look out over breathtaking sea views.
Preserve Natural Beauty: To maximize the use of this elevated space, we skillfully built stone walls. These walls not only serve as functional elements but also allow us to create a generous amount of soil, creating the perfect environment for lush garden beds to thrive in.
At Billdal's Garden Plant, we specialize in creating landscapes that seamlessly blend function and elegance. Project 8 is a testament to our creative vision and shows how granite, slate and cobblestone can be masterfully woven together to create a captivating outdoor enclave. Explore our portfolio for more examples of our transformative projects.