From Small Idea to Grand Reality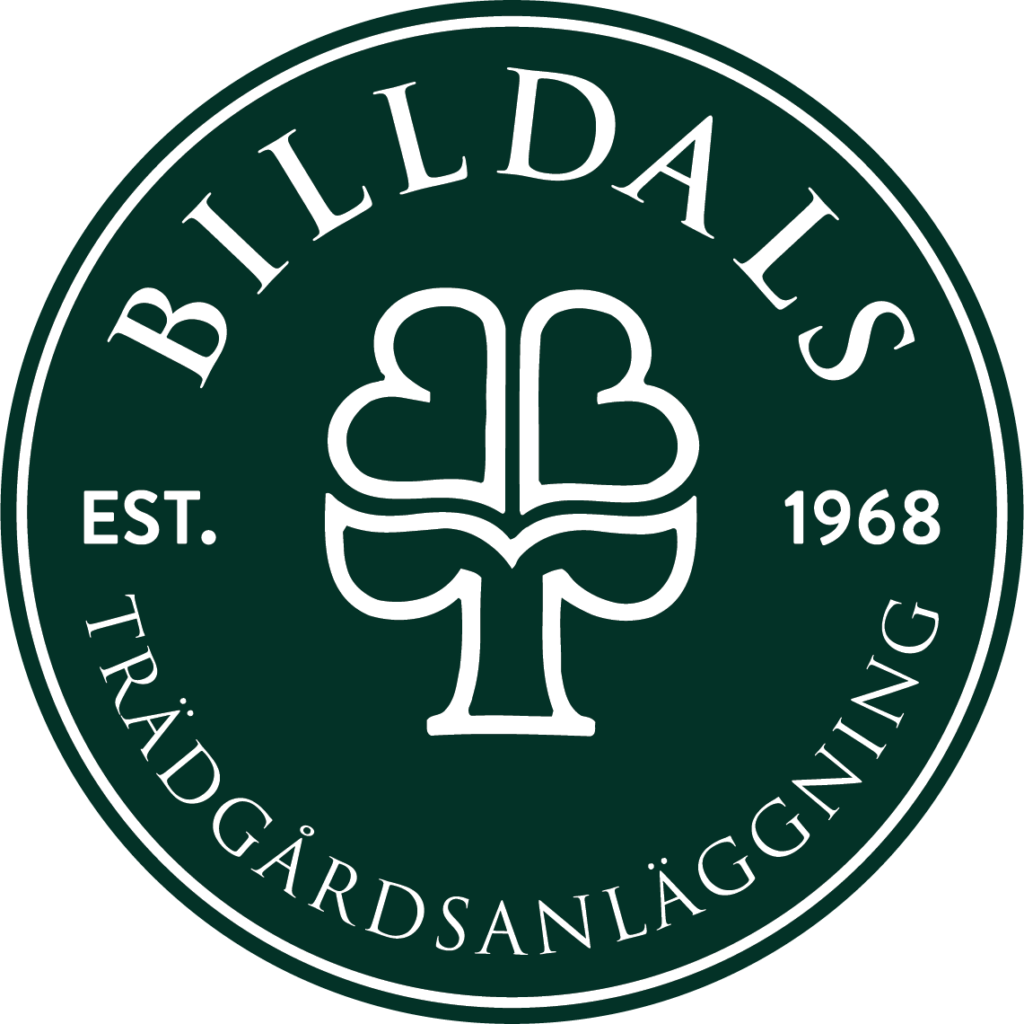 From Small Idea to Grand Reality
PROJECT: 132
COMPLETED – 2023
MAIN MATERIALS: Concrete, Balcony, Artificial grass
PROJECT OVERVIEW: From Small Idea to Grand Reality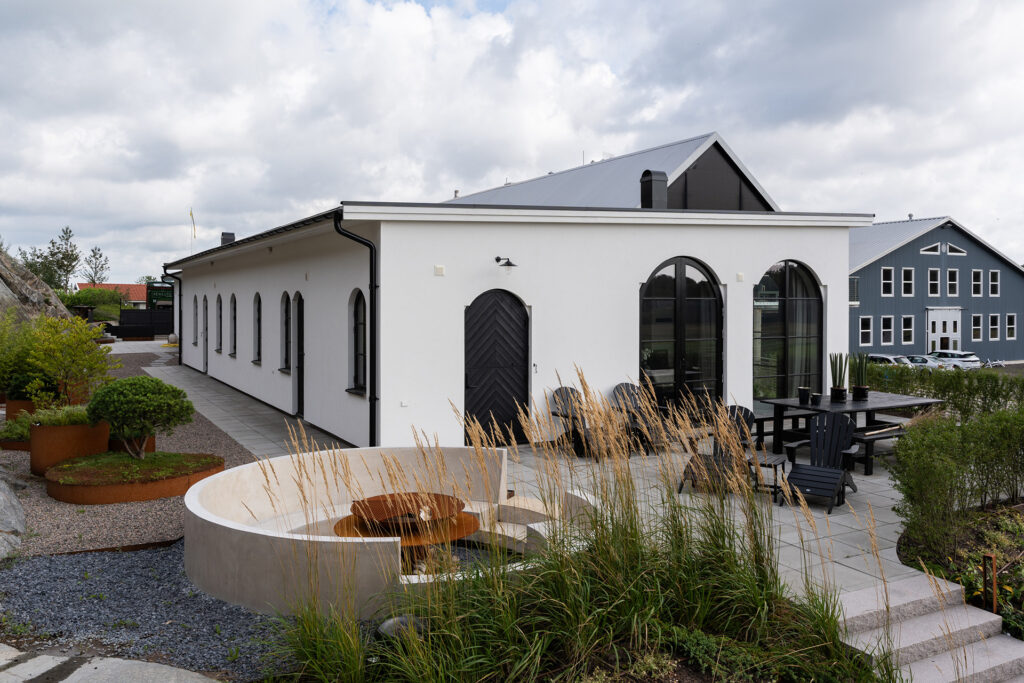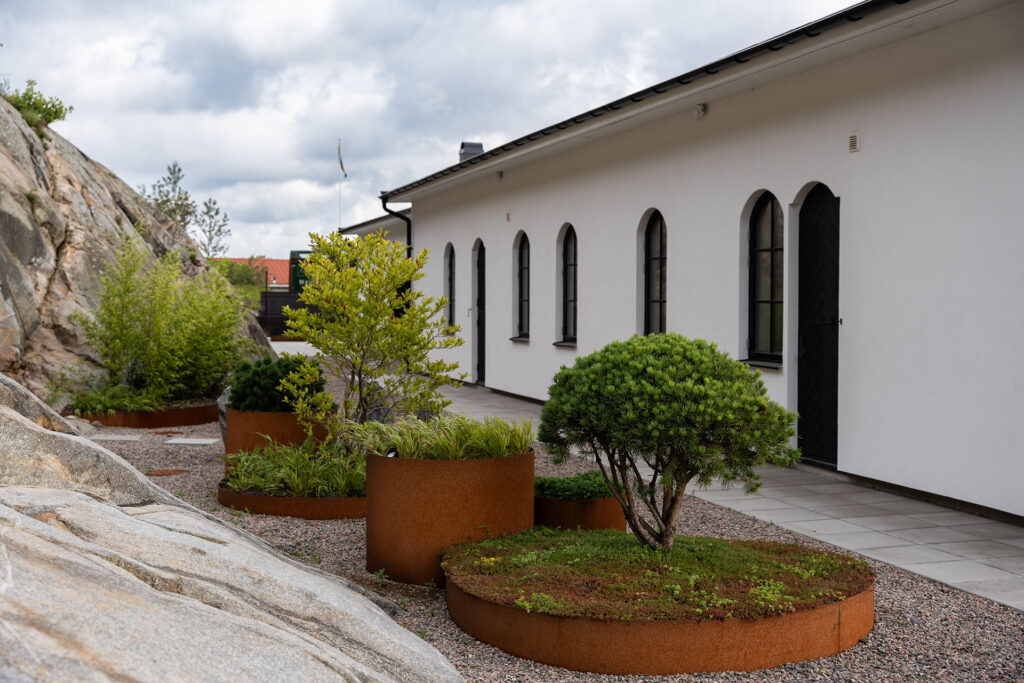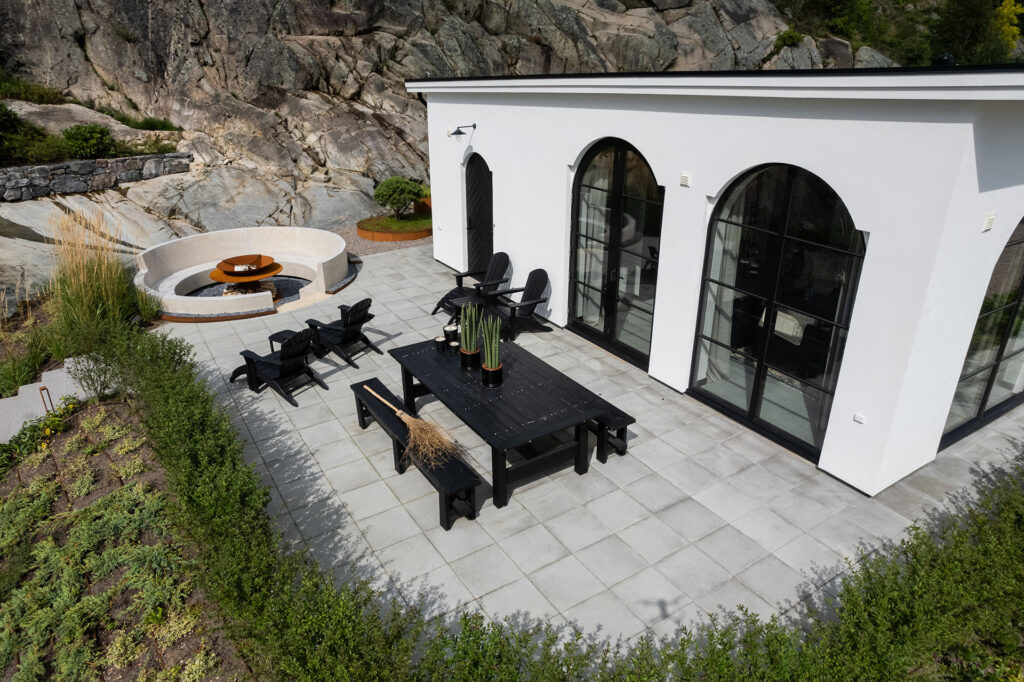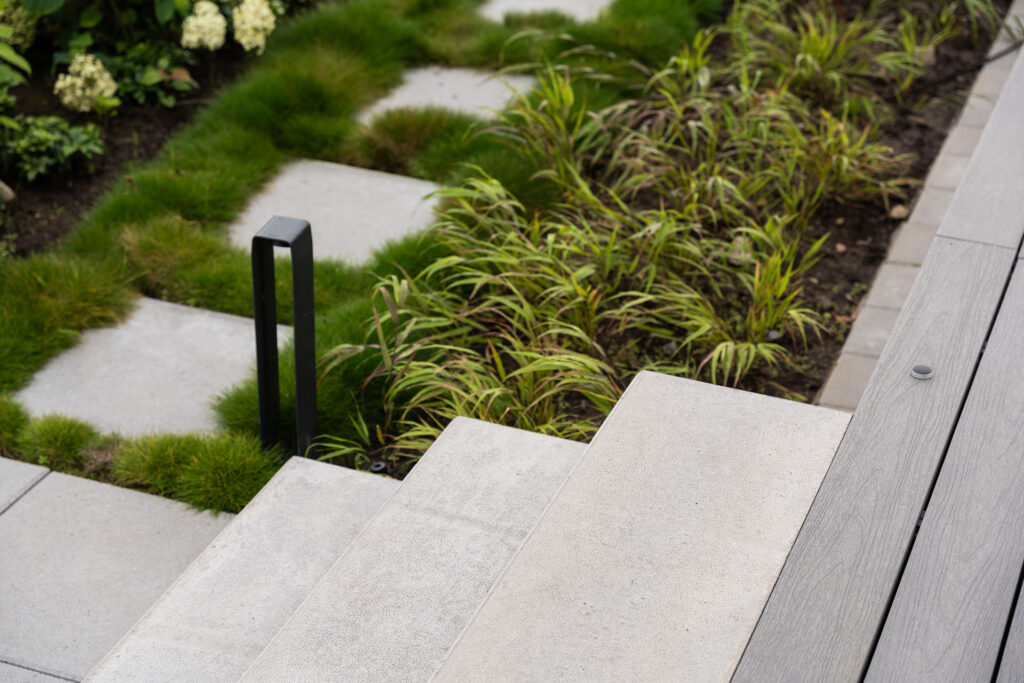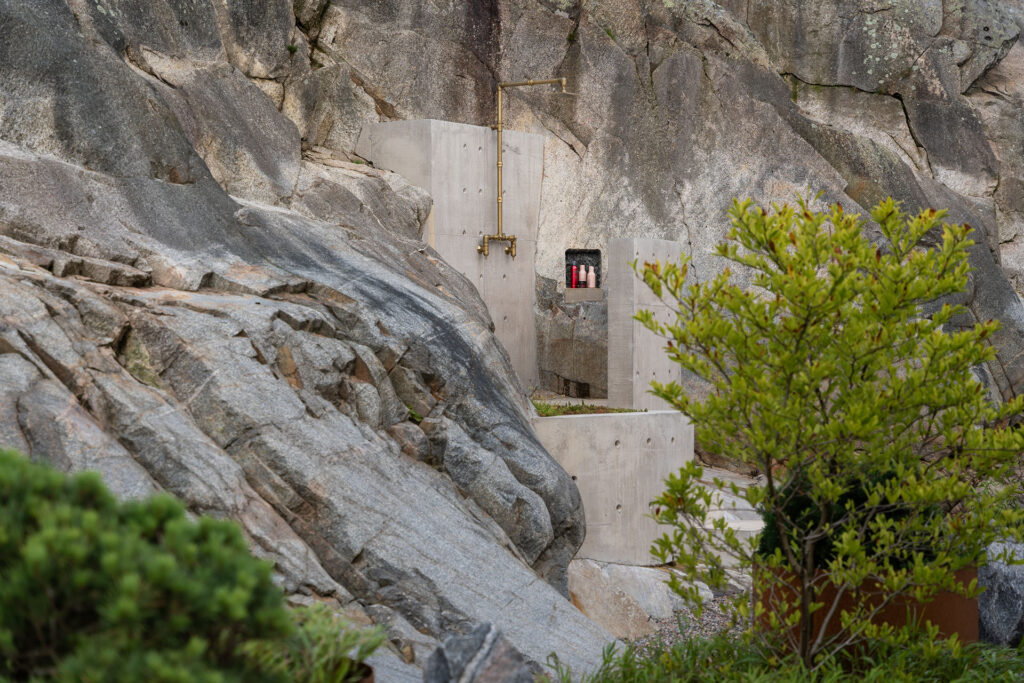 An idyllic rural environment
Description: This project started as a modest task, but over the course of the journey has turned into a grand vision. We have had the honor of working on this beautiful property in an idyllic rural setting, and our work has taken us from a simple idea to a magnificent reality.
Initial Tiling: The work began with tiling around the newly built house, where each layer of stone rose to create a beautiful and functional environment.
Submerged Elegance: We constructed a cast-in-place concrete sunken fireplace, which not only added a warming atmosphere but also an elegant touch to the space. An outdoor shower, with the same material, complemented the outdoor environment in a stylish way. Plants and decorative stone blend harmoniously with these features.
Linked Residential Buildings: The property contains two residential buildings which are now linked by a spa area. Here you will find a sauna, outdoor shower, lounge area, putting green and lush plantings. A separate conference area offers a boules court and the possibility of arranging various activities in the garden.
Created Lighting and Irrigation: To enhance both aesthetics and functionality, we have installed an extensive lighting and irrigation system throughout the garden.
At [Your Company Name], we turn landscapes into dreams, regardless of the size of the project. Project 132 in the countryside is an example of our pursuit of excellence and our ability to create gardens that seduce the eye and create a harmonious atmosphere. Explore our portfolio to see more of our impressive projects.