PLEASANT GARDEN ENVIRONMENT FOR BRF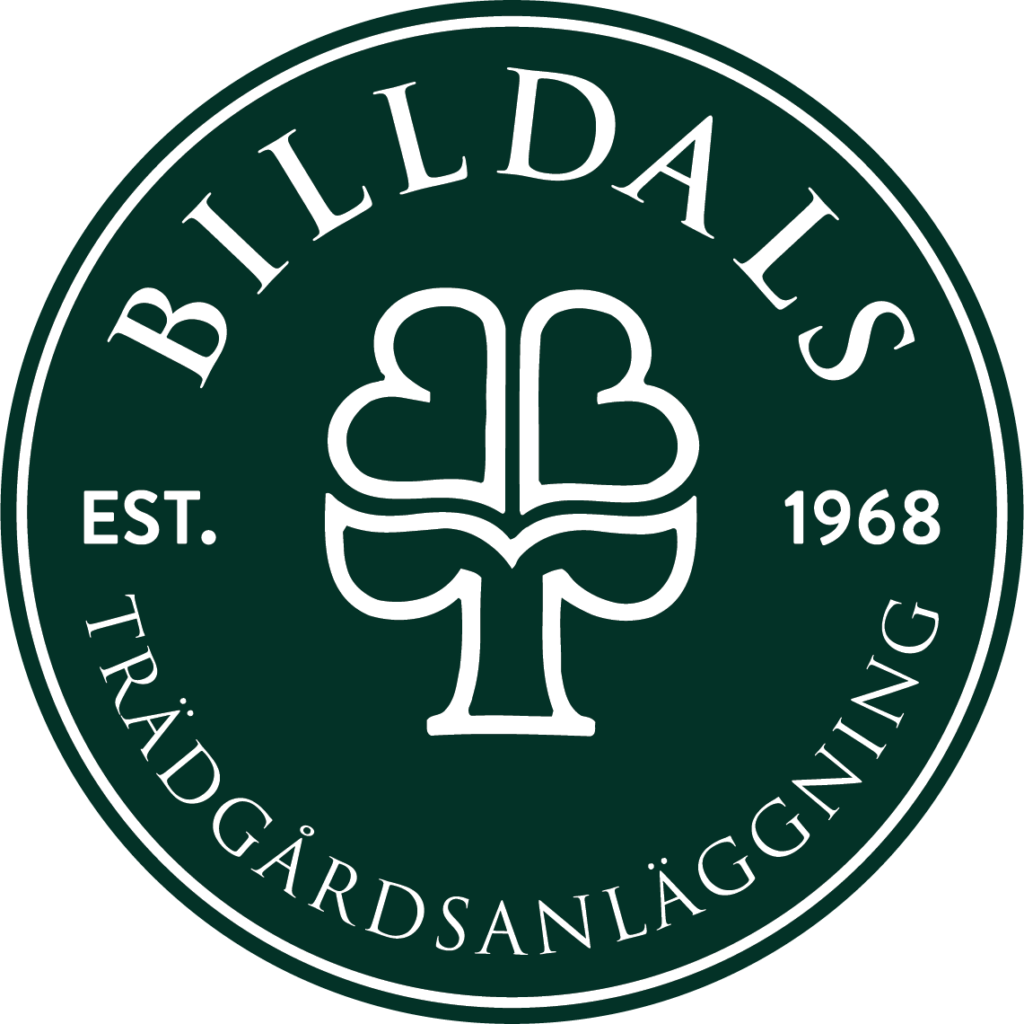 PLEASANT GARDEN ENVIRONMENT FOR BRF
PROJECT: 136
MAIN MATERIALS: Concrete, Concrete Paving, Wood Decking, Lawn
PROJECT OVERVIEW: From Abandoned to Cohesive Community – Project 136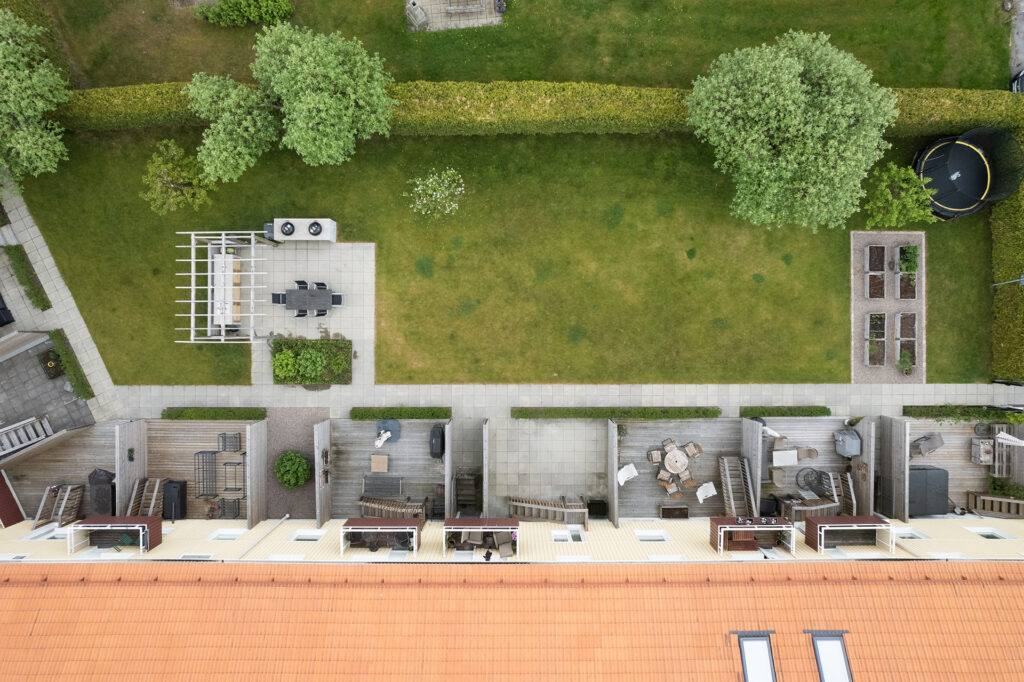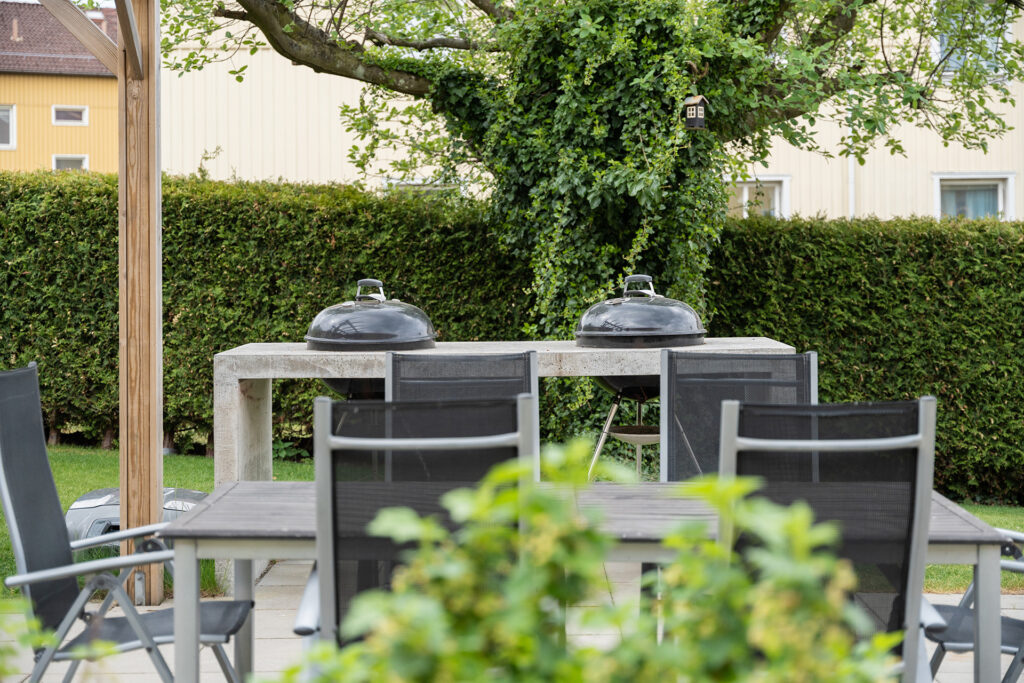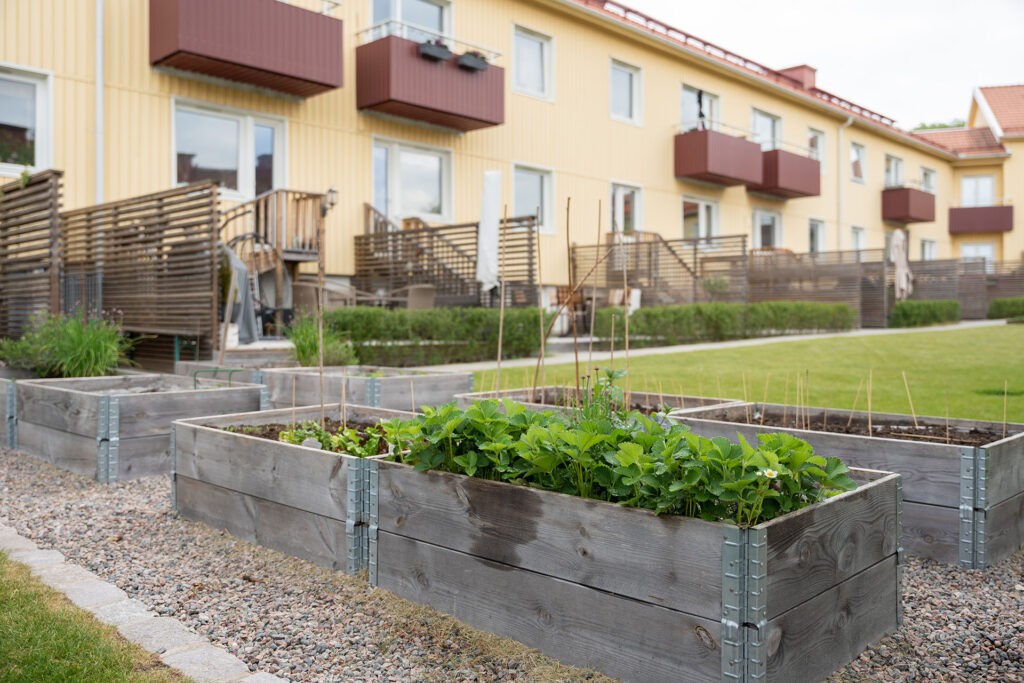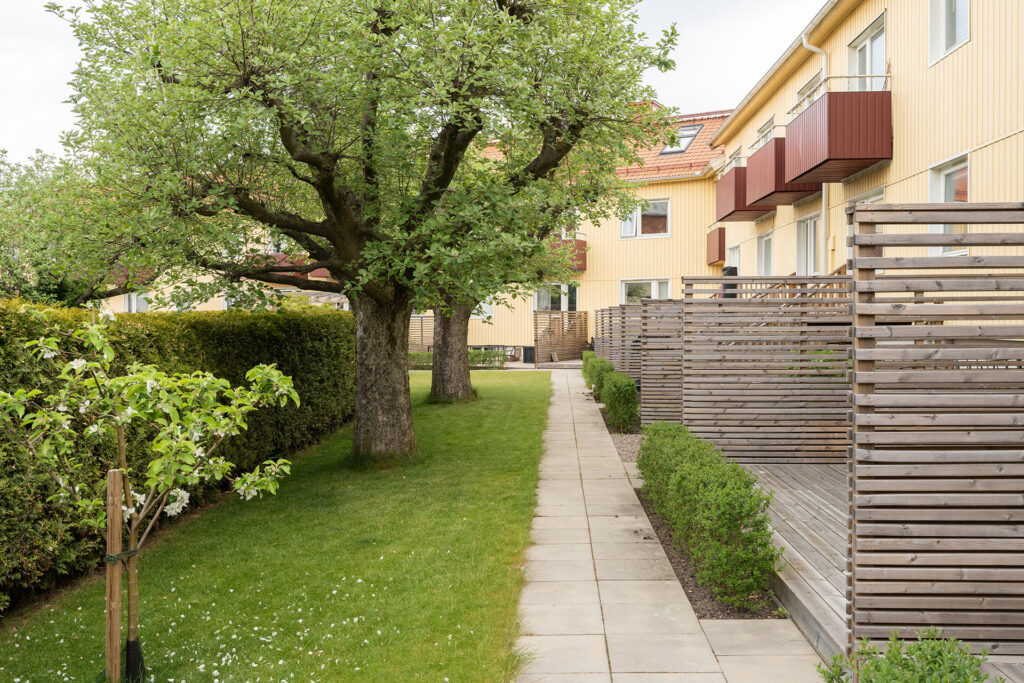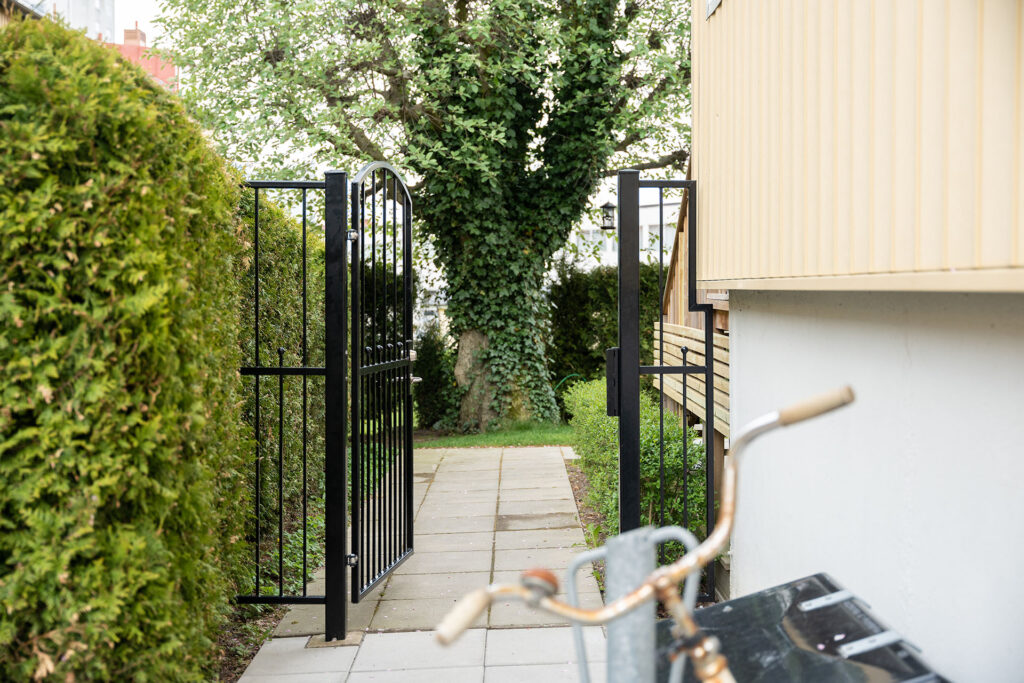 An oasis in the middle of the noise of the city
Description: We have the honor of renovating and transforming the large area around a condominium association. The inner garden was in need of a total care, and we started with a new foundation. Each apartment owner on the ground floor had the opportunity to customize their private patio by choosing between a wooden patio or concrete stone, creating an individual atmosphere.
Shared Enjoyment: In the middle of the garden, we created a central place for community with an outdoor kitchen in cast-in-place concrete. There is a built-in grill, sink and practical shelves underneath. A tiling under a pergola created another common surface for pleasant moments.
Natural Playground: We preserved larger grassy areas for the children to play on and explore. A kitchen garden with vegetable growing and herb plantings provides an area for cultivation and community vegetable production.
Front Renewal: On the front of the property, we replaced the existing drainage and sewer system. New paved walkways and parking areas were created for convenience and visual appeal. Large plantings of trees, shrubs and perennials created a welcoming setting.
At Billdals Trädgårdsförening, we specialize in creating gardens that build community and well-being. Project 136 is an excellent example of how we transform spaces and create a cohesive atmosphere. Explore our portfolio to see more of our inspiring projects.